The Unity High School Class of 1963: 50-year reunion was held at the home of Win (Baker) Herberg on August 10, 2013.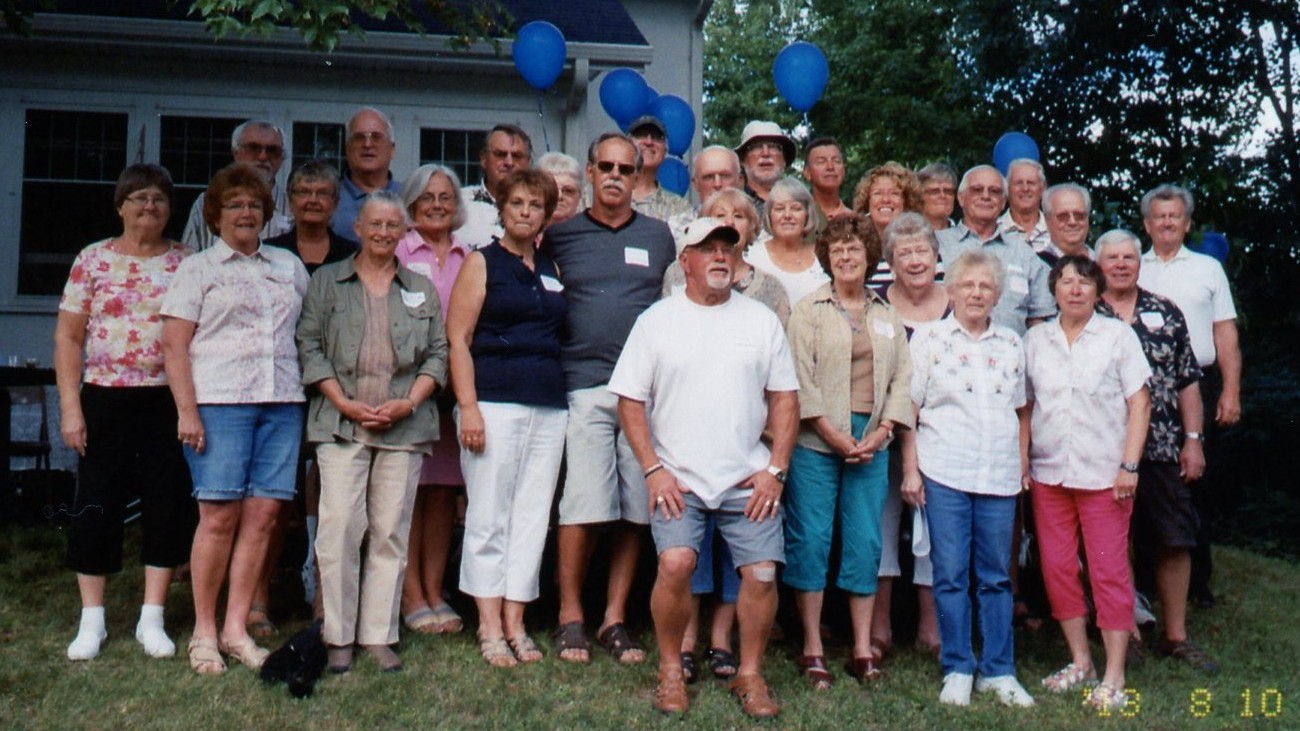 Those in attendance were (L to R), back row: John Schwartz, Bob Hammond, Gary Nelson, George Riedl, David Wilson, Greg Nelson, Carla (Dueholm) Randall, and Gerald Kruse.
Middle row: Linda (Christensen) Hall, Elaine (Tanberg) Cox, Win (Baker) Herberg, Kathie (Jensen) Wilson, Dale Jensen, Jane (Wade) Brandenstein, Sue (Holmes) Nelson, Douge Dube, Gary Parkins, and Gary Chappelear.
Front Row: Sue (Rogers) Heiderscheidt, Karen (Hendricks) Peterson, Carol (McMullen) Bloom, Charles Bentley, Diane (Mabry) Tendrup, Marcia (Neerland) Dube, Jean (Quist) Johnson, Nancy (Sherrard) Rud, Louise (Marier) Schallenberger, and Craig Cox.
In front: Tony Hatlestad.
This is a picture of Win (Baker) Herberg's house where the reunion was held. The blue balloons represent the classmates that are no longer with us.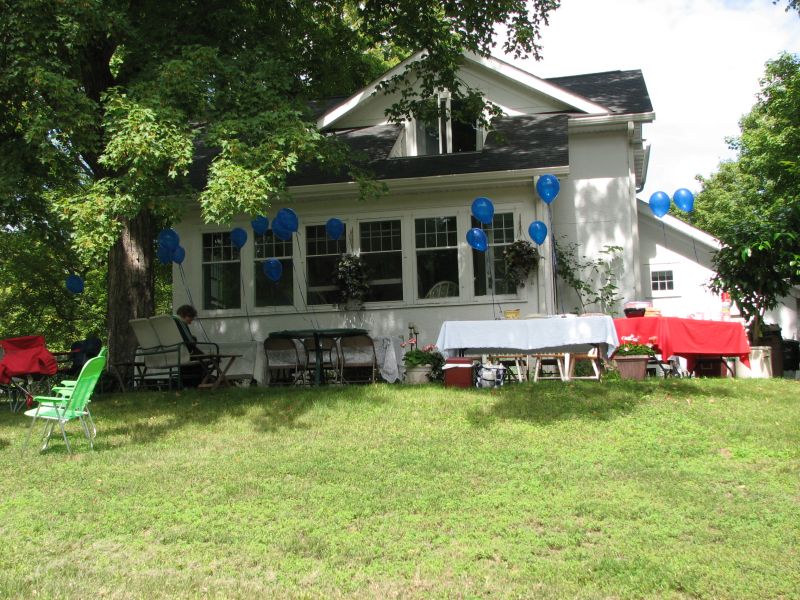 Misc. photos.